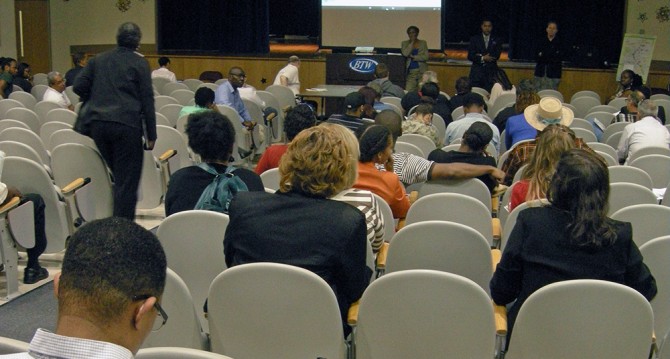 Atlanta BeltLine Tiger V Grant Meeting
October 3, 2013
On October 3, 2013 the Atlanta BeltLine hosted a citywide conversation at Booker T. Washington High School about the recently awarded Tiger V grant. Thanks to the $18 million grant Westview residents should see construction towards the end of 2014. The $18 million grant will make up only a portion of the $43 million total project cost.
"Atlanta BeltLine, Inc. was awarded TIGER V funding for 2.5 miles of shared use trails, trailheads and access points, and preservation of future streetcar transit corridor in southwest Atlanta. The Southwest Trail will have a significant impact on surrounding neighborhoods as the corridor stitches together emerging economic nodes. The TIGER V grant award, along with federal and local support, provides the funding to start construction by the fall of 2014. This represents a two to three year acceleration of this portion of trail construction." (Source: Atlanta BeltLine)
To view photos of the meeting please visit the Westview Facebook page.
To learn more about the Atlanta BeltLine visit http://beltline.org.
Tags: amenities, atlanta beltline, beltline, development, exercise, federal government, grant, jogging, park, path, recreation, southwest atlanta, southwest trail, trail, walking, westview