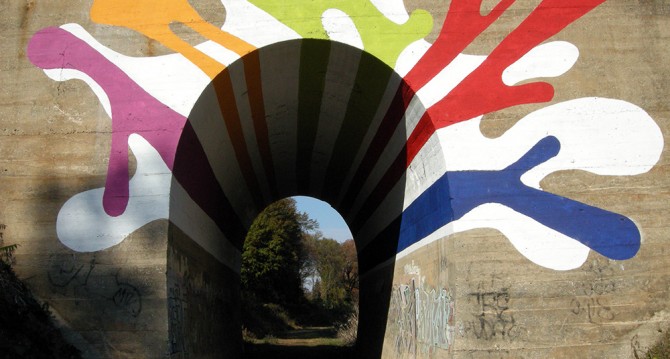 Tiger V Grant to Construct Southwest Trail
September 3, 2013
The Atlanta BeltLine Eastside Trail in northeast Atlanta has already proven to be a great success since its opening in October 2012. The trail is very actively used by walkers, joggers, and bikers; connects various parks and amenities sought by city dwellers; and is reported to already have spawned some $775 million in private development within a half mile radius over the last several years.
Now the southwest has an opportunity for positive development thanks in part to an $18 million TIGER V grant from the U.S. Department of Transportation. The Southwest Trail will run from Allene Street in Adair Park up to Washington Park. Like the Eastside Trail it will run within the BeltLine corridor and will feature additional security thanks to security cameras and lighting. The total projected cost for purchasing the right-of-way, design, demolition and construction is estimated at $43 million. Thanks to the TIGER V grant the project will be able to proceed ahead of schedule, with earth possibly moving as early as fall 2014.
To learn more about the Atlanta BeltLine Southwest Trail read the Atlanta BeltLine's press release.
Tags: amenities, atlanta beltline, beltline, development, exercise, grant, jogging, park, path, recreation, southwest atlanta, southwest trail, trail, walking, westview