Community Garden Seed Starting Workshop
February 22, 2014 @ 2:00 pm

-

4:00 pm

EST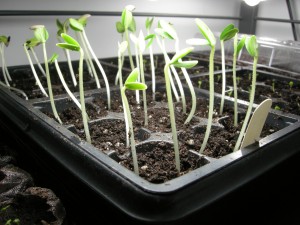 Join the Youth of Westview at the community garden as we kick off the 2014 spring growing season! We will start seeds of all different types of spring and summer veggies and fruits with your help. Please bring the whole family to learn how to start seeds.
The Westview Community Garden received a seed donation through the Herman's Garden program at Seed Savers Exchange. Seed Savers Exchange is a non-profit based in Iowa that strives to conserve and maintain garden/crop diversity by collecting, growing and sharing heirloom seeds. They operate one of the largest seed banks in North America and manage a farm that grows thousands of varieties of heirlooms each year.
Heirloom seeds were once passed down from one generation to next. This tradition often occurred as a wedding gift and was meant to provide the new family with a lifetime supply of food. Join us as we reintroduce this historic tradition to our neighborhood so we can have a sustainable, diverse and locally-grown food system for many years to come!
Have questions? Would you like to get involved? Please contact Abbey Henderson at kadeyonnah79@gmail.com.