Community Garden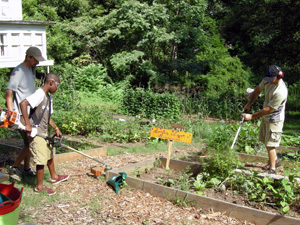 The Westview Community Garden is located at 1439 South Gordon Street. The land has been leased to the Westview Community Organization for the purpose of allowing residents to garden. Gardeners can tend to their personal raised beds as well as larger community beds intended for crops that need additional space. The common space is kept up by all gardeners through community work days.
A raised bed space costs $25 per year. If you are interested in a bed in the Westview Community Garden please fill out our contact form.
To view photos of the Westview Community Garden also visit our Westview Facebook page.