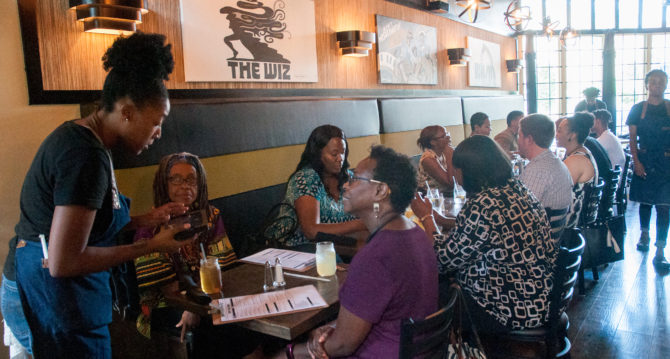 Greens & Gravy Soft Opening
June 16, 2017
Online Instagram celebrity chef Darius Williams already created a media buzz prior to opening his restaurant Greens & Gravy:
Neighborhood groups were equally abuzz as online reservations for the soft opening disappeared within minutes and Williams indicating that the five sold out evenings equated to 814 reservations.
The buzz did not let down. The food was on par. The deviled eggs appeared to be a social media favorite, as did the mac and cheese. The restaurant was well staffed, and the staff was well trained. Perhaps the only thing missing was the ability to pair the delicious dishes with some adult beverages; however, it is our understanding that this will be added at some point.
Greens & Gravy will officially open for brunch on Saturday, June 17, 2017.
Tags: economic development, greens & gravy, intown atlanta, ralph david abernathy, restaurant, southwest atlanta, west end, west end park, westview, westview commercial district