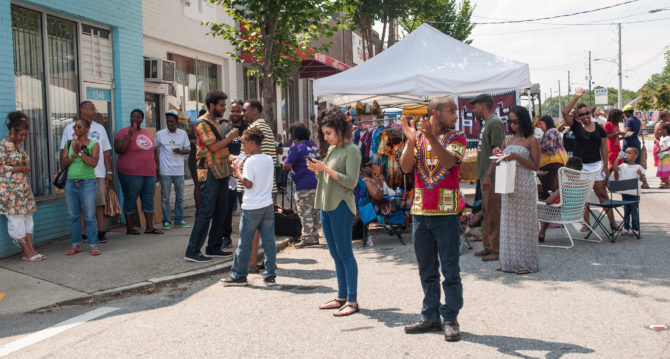 2016 Westview Summer Solstice Celebration
June 11, 2016
The Westview Community Organization hosted the 9th annual Westview Summer Solstice Celebration on Saturday, June 11, 2016. Like in 2015, the festival was held along the Ralph David Abernathy Blvd. commercial corridor in the Westview Village. The street was shut down for several hours as festival goers were able to walk down the street to enjoy the grill-off competition, vendor market, DJ music, kids crafts, and socialize with one another.
To see photos of the Westview Summer Solstice Celebration view the photo gallery below (click "continue reading") or visit the Westview Facebook page.
We would additionally like to say a big "THANK YOU" to our 2016 sponsors: The Kim King Foundation, The Mayor's Office of Constituent Services, Westview Studios & Lofts, Councilmember Andre Dickens, Councilmember C. T. Martin, Councilmember Mary Norwood, Councilmember Cleta Winslow, Senator Vincent Fort, Unspoken Word Designs, and Westview Realty Partners.
Tags: abernathy, beltline, best of beltline bbq, entertainment, event, festival, food, grill-off, grill-off-bbq, intown atlanta, music, ralph david abernathy, southwest atlanta, special event, summer, summer solstice, volunteer, wco, west end, westview, westview community organization, westview summer solstice celebration, westview village