National Night Out 2012
July 3, 2012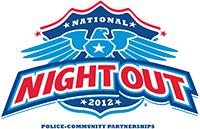 Join your neighbors on Tuesday, August 7th from 6:00pm to 9:00pm for food, music, and public safety awareness! The event will be held at the intersection of South Olympian Way and Waters Drive. The Westview Community Organization and its sponsors will donate hot dogs and beverages. Neighbors are encouraged to contribute buns, sides, and school supplies.
HISTORY
National Night Out, 'America's Night Out Against Crime,' was introduced by the National Association of Town Watch (NATW) in 1984 to prevent crime, drugs and violence in cities across America. That first year, 400 communities in 23 states participated in National Night Out. Nationwide, 2.5 million Americans took part in 1984. The 28th Annual National Night Out last August involved 37.0 million people in 15,110 communities from all 50 states, U.S. territories, Canadian cities, and military bases worldwide.
ABOUT NNO
National Night Out is designed to:
Heighten crime and drug prevention awareness;
Generate support for, and participation in, local anticrime programs;
Strengthen neighborhood spirit and police-community partnerships; and
Send a message to criminals letting them know that neighborhoods are organized and fighting back.
INFO
More information about National Night Out can be found at http://www.nationalnightout.org
Tags: bbq, events, fire fighters, grill, national night out, nno, police, public safety, southwest atlanta, wco, westview, westview community organization