Westview Master Plan
Phase 1: Westview Master Planning Workshop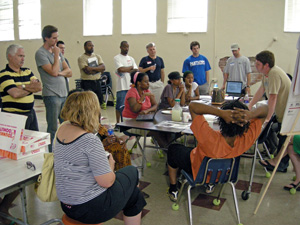 On Saturday, May 15, 2010 the Westview Community Organization held a master planning workshop. The workshop allowed residents to provide input on topics about commercial development, walkability and connectivity, and the BeltLine and green spaces.
PowerPoint presentations from the workshop are available for download:
Phase 2: Westview Master Plan Feedback
Residents were encouraged to review the draft master plan and provide feedback.
The final draft was voted on at the Westview Community Organization meeting on Monday, April 4, 2011.
Download: Westview Master Plan – April 1 UPDATE (16.7MB PDF)
Download: Westview Master Plan – March 7 DRAFT (15.3MB PDF)
Phase 3: Westview Master Plan Adopted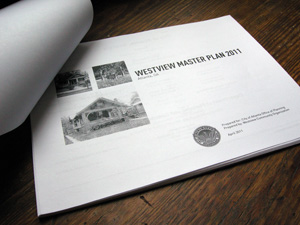 The Westview Community Organization is proud to announce that the Westview Master Plan has been officially adopted by the City of Atlanta!
Following the June 13, 2011 Public Hearing, the Atlanta City Council unanimously voted to adopt the Ordinance on June 20, 2011: "An Ordinance by Community Development/Human Resources Committee to adopt the Westview Neighborhood Master Plan; to amend the City of Atlanta 2008 Comprehensive Development Plan (CDP) so as to incorporate the Plan into the CDP; and for other purposes."
Mayor Kasim Reed gave his stamp of approval on June 29, 2011, making the Westview Master Plan an official document and part of the City's Comprehensive Development Plan.
The officially adopted plan will allow the neighborhood to strive towards its development goals and provide a project guideline to the City when funding becomes available for such projects.
Download the Westview Master Plan PDF »
Download the adopted City of Atlanta legislation PDF »