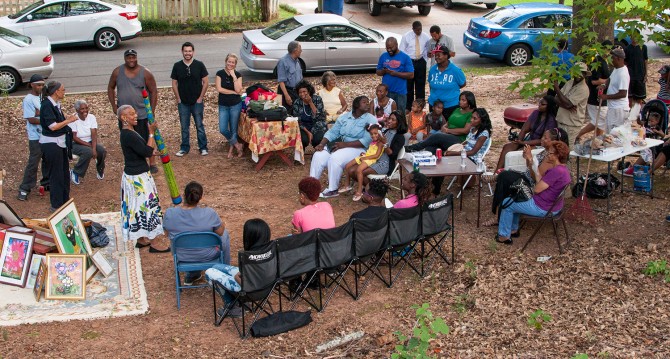 National Night Out 2014 Photos
August 8, 2014
On Tuesday, August 5, 2014, Westview community organizations joined hundreds of other neighborhood organizations across the country for National Night Out, a public safety awareness event.
The West End Coalition held its annual event at the intersection of Mathewson and Greenwich with food, music, and socializing. In the meanwhile the Westview Community Organization held its annual event at the intersection of South Olympian and Waters with food and an art auction held by the children that participated in the STEAM (science, technology, engineering, art, mathematics) summer camp. Firefighters, police, and elected officials dropped by to celebrate the evening with neighbors.
To view photos of National Night Out view the photo gallery below (click "continue reading") or visit the Westview Facebook page.
Tags: bbq, events, fire fighters, grill, intown atlanta, national night out, nno, olympian, photos, police, public safety, southwest atlanta, waters, wco, west end park, westview, westview community organization