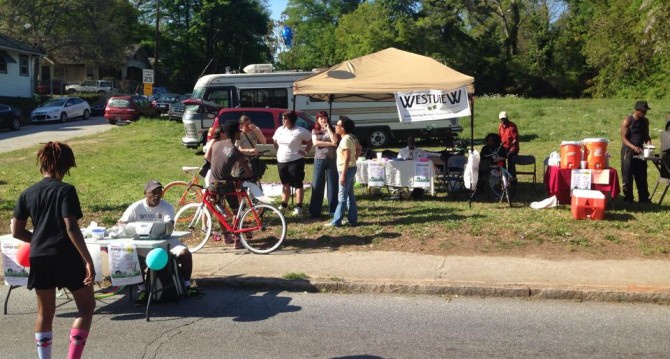 Atlanta Streets Alive Photography
April 21, 2014
Atlanta Streets Alive came to southwest Atlanta on Sunday, April 20, 2014, and the Westview Community Organization set up a space for hula hooping, gymnastics, and hot dogs to entertain passerby's.
Atlanta Streets Alive temporarily closed the streets to automobile traffic with the goal to enable residents to use them for bicycling, walking, dancing, playing and fun ways to explore the community streets in a safer, healthier, more livable way. Over 16,000 people came out to participate in taking over the streets for a few hours!
To view photos of Westview at the Atlanta Streets Alive event check out the photo gallery below or visit the Westview Facebook page.
Tags: atlanta streets alive, engagement, entertainment, exercise, healthy living, southwest atlanta, wco, west end, westview, westview community organization